About Car Appraisals & Claims LLC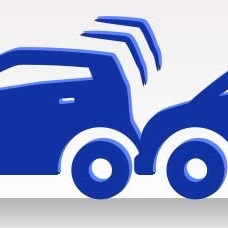 Car Appraisals & Claims LLC is a professional car appraisal company specializing in diminished value and total loss vehicle appraisal reports. As licensed independent adjustors, we also handle insurance claims for self-insured entities and small insurance companies.
In addition,  our company offers various umpire/mediation claims and will serve as expert witnesses in court.
[box]
Car Appraisals and Claims LLC serves:
Personal Injury Law Firms
Insurance Companies
Dealer Groups
Leasing Companies
Government Agencies
Independent Claims Adjusters
Fleet and Rental Companies
Municipalities / Public Transportation Authority
[/box]
[box]
We also serve the general public through our subsidiaries:
Diminished Value of Georgia
Diminished Value Carolina
Diminished Value Bureau
Totaled.US
Atlanta Auto Appraiser LLC
Charity Car Appraiser LLC
[/box]
[box type="bio"]
Valuation Services:

Field Appraisals (a hands on vehicle inspection)
Desk Appraisal  (a sight unseen valuation based on data)
Umpire Service  (when an appraisal clause is invoked)
Expert Witness Testimony ( plaintiff and defense)
Claims Adjusting
[/box]
[box type="bio"]
Appraisal Types

Diminished Value
Total Loss
Classic Cars
Exotics and Highline
Recreational Vehicles
Motorcycles
Charity or Donation
Stated Value or Actual Cash Value
Estates and bankruptcy
Pre-Purchase inspections
TrueFrame inspections
[/box]
[box type="download"]
[/box]
[box type="download"]
[/box]